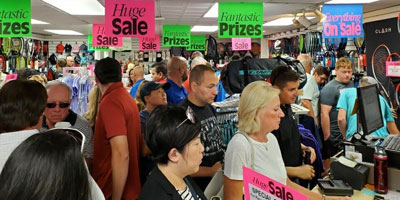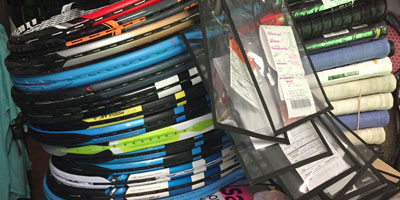 JB's Tennis Shop Retirement Final Countdown Begins....
Dear Contestant and Friend:



ALL

remaining Women's and Men's Clothing, Wristbands, Headbands, Caps, Towels and More will be slashed to

1/2 OFF

the regular price starting on

Wednesday, October 9th

!



Also starting Wednesday!

You'll get

1/2 OFF

the regular price on ALL remaining Youth Racquets and

1/2 OFF

the regular price on a Select Group of String. Remember to look over the entire store for more Unadvertised Specials while you are there ... things are changing daily as we near the end of our sale!
Back Room Specials

! You'll want to check out the Shoe Room each time you are in the store to check out the selection of Blowout Specials located in that room We are selling off ALL of the store Holiday Decorations, ALL Posters, ALL Gift and Novelty Items and More ... ALL priced at

1/2 OFF

the regular price or more.
Our inventory is thinning out and

we are no longer able to special order

so all offers are limited to the stock on hand. Shop early for the savings on the best selection before it is too late!
Sincerely,
Holly and John Brunner


P.S. More JB's Tennis News and Specials are on the way so watch for your Weekly announcements.


(All offers are good through Tuesday, October 15th and while quantities last.)