FREE SHIPPING with $50 minimum purchase.

Our Retirement and Store Closing Sale is in Progress!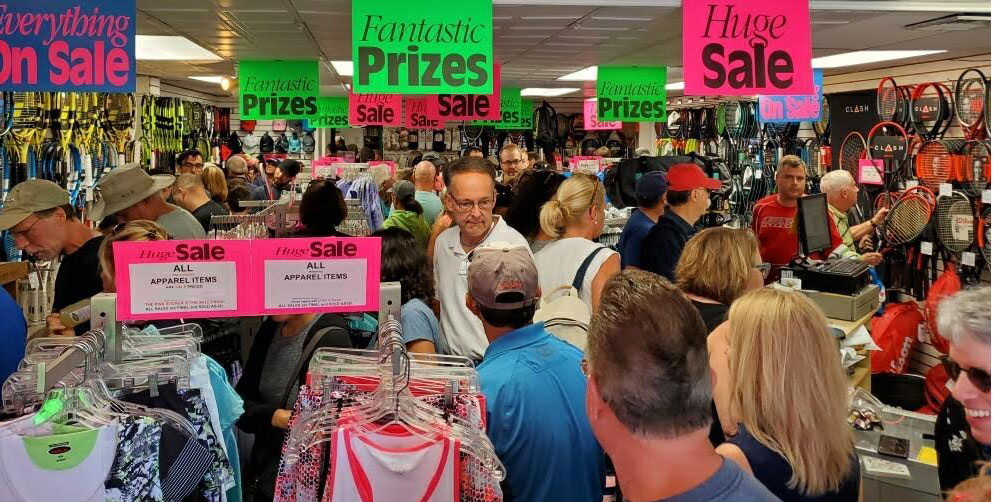 Our Huge Retirement and Store Closing Sale continues and you are invited to come join us for the Fun, Excitement and Savings!

We are restocking the shelves as fast as we can after our tremendous sale opening. New merchandise is arriving daily as our previously ordered merchandise comes in and all will be sold at the sale prices!

We still have plenty to look at so don't think that you've seen it all! We are emptying the back rooms and you never know what we will find.

Don't forget, we will be restringing racquets up until the end but you will want to bring yours in early before we run out of supplies. While we can no longer guarantee a 24 hour turnaround and we will get to you as fast as we can.

Make sure that you have registered to WIN one of our Fantastic Prizes! No purchased required to register. Hope to see you this week at JB's Tennis Shop!

Holly and John Brunner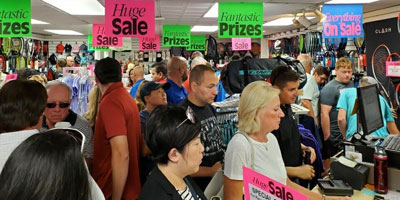 " "